Saturday
Casual Worship with Holy Communion - 5:00 p.m.

Sunday
Traditional Worship - 8:00 a.m.
Celebration Worship - 10:30 a.m.
Sunday School (For All Ages)
9:15 a.m.
Sunday Coffee Time

9:15 a.m. - 10:15 a.m. (in the Gathering Room)
9:15 a.m. (in Luther Hall)
CCB Login
Welcome To Trinity

Lutheran

Church Online!



"The Church is not a building where people go to pray; its not made out of sticks and stones, its not made out of clay. We are the Church, the Body of our Lord, we are all God's people, we have been restored."
(The Church Song by Jay Beech)
That simple song sums up who we are as Trinity Lutheran Church - we are not a building, we are a people bound together by God to live like Jesus in the world. We hope that as you explore our web site, you will discover a people that you would like to meet and serve with in person.
What will you find at Trinity?
Real People - We are not perfect and we don't always agree but we know who we are and whose we are. As the people of God, we work every day to forgive as we have been forgiven, to live in peace, and to support each other as we try to follow the way of Jesus.
Real Faith - Following Jesus is much more than just showing up for worship on a Sunday morning - it is always connecting God's Word with daily life. That means we spend time in small groups studying the Bible; creating an interactive rotational Sunday School program for our children; and worship and preaching that engage what it means to believe in Jesus in a 21st Century world.
Real Life - As we develop relationships of faith and see God more at work in us, we go out into the world to live like Jesus. We seek to serve others in need, see Jesus in our neighbor, and realize that God is present with us at work, at home, and all of life - not just inside the walls of a church building.
Take a look around our web page, come visit us, and explore getting real with Jesus at Trinity Lutheran Church.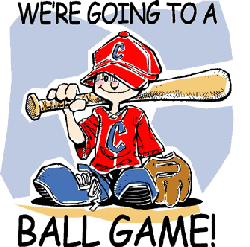 Family Night at the Mud Hens
August 8th, 7:00pm game time
$10.00 a ticket
Please let the Church Office know by July 30th if you and/or your family will be joining us for this event. Please put money for tickets in an envelope marked Mud Hens game and put in Church Office door mailbox by August 3rd. Tickets will be at the Church Office by August 6th so you have them before the game. Please call the Church Office with any other questions.
Job Opportunity
Trinity Lutheran Church in Findlay, Ohio has begun a search for a full time Family Life and Youth Coordinator. Located in NW Ohio, Trinity is a midsize congregation with a new full sized gym, multiple youth rooms, and a rapidly growing number of young families in a small city setting. The ideal candidate will have previous youth and/or family life ministry in a congregational setting and/or completed degree work in an accredited university or seminary program. We will be receiving resumes for candidates through June 25. You can also email Senior Pastor Tom Lyberg at tlyberg@trinityfindlay.org.
Trinity Lutheran Church is handicap accessible. East and West entrances, with elevator at east end of church.